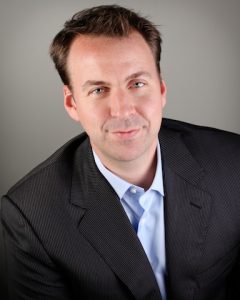 Success rate in plastic surgery procedures has dramatically improved over the decades due to advancements in technology. However, the skill of the operating surgeon continues to be the single most important contributor to the final outcome in a procedure.
Clearly, the patients should invest time to choose the right surgeon for their needs. Plastic surgeon Dr. Paul McCluskey provides advanced and innovative procedures for the body, breast, and face to patients in Atlanta, Buckhead, Georgia, and surrounding locations.  
Education and Training
Dr. Paul McCluskey is the founder and head of the Plastic Surgery Institute of Atlanta. Dr. McCluskey received his medical degree from the University of Mississippi and completed an internship in anesthesiology. During his internship, Dr. McCluskey was inspired to pursue plastic surgery following his mother's breast reconstruction procedure. 
The hard working Dr. McCluskey completed a five year residency in General Surgery. As Chief Resident, he published his breast reconstruction research, and presented it at local and national conferences. 
He followed this with a residency in plastic surgery at the University of Texas Southwestern Medical Center, where he trained with eminent leaders in the field of cosmetic, plastic and reconstructive surgery.
Dr McCluskey was a multi-year recipient of Resident of the Year awards. He has authored many peer-reviewed journal articles on a range of topics related to plastic and reconstructive surgery.
Expertise in Sexual Aesthetic Procedures
A growing number of women now want to choose plastic surgery as well as non-surgical cosmetic procedures to enhance their sexual aesthetics. Dr. McCluskey has the skill and experience to perform a wide range of sexual aesthetic procedures with outstanding results for his patients.
Professional and Personal Attributes
The committed Dr. McCluskey has been an innovator in the development of more effective techniques to perform plastic surgery as well as sexual aesthetic procedures. He combines his artistic surgical skills with cutting-edge techniques and technology. For this reason, patients from all walks of life choose Dr. McCluskey for their plastic surgery procedures. 
Dr. McCluskey and his team keep the patient's safety, care, and confidentiality as their top priority at all times. He stays abreast with the latest practices offering a variety of surgical as well as nonsurgical cosmetic procedures to his patients. Patients are assured that Dr. McCluskey and his team will be available to guide them at every step of the process.
Excellent Bedside Manner
The focused Dr. McCluskey is known for his warm and comforting bedside manner. He has assisted countless patients in reshaping their body and making positive changes to their life through plastic surgery.
Personalized Care and Attention
Any cosmetic surgery procedure is a personal journey for the patient. They should ideally select a surgeon with whom they can develop a comfortable rapport, and who is willing to give enough time to listen to their concerns and remove their doubts. 
Dr. Paul McCluskey excels on all these counts. He is committed to providing personalized care and attention to every patient, irrespective of the type of procedure a patient is undergoing. Cosmetic surgeon Dr. McCluskey receives patients from Atlanta, Buckhead, Georgia, and nearby areas. 
For more information on procedures and treatments offered by Plastic Surgeon, Dr. Paul McCluskey and the Plastic Surgery Institute of Atlanta, visit:
Serving patients in and around Atlanta, Buckhead,  Roswell, Marietta, Georgia and surrounding areas.