Your Atlanta Liposuction Specialist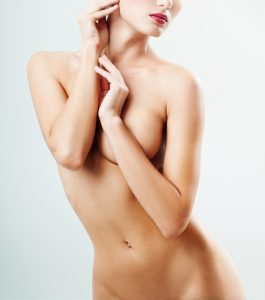 Liposuction is one of the most popular cosmetic procedures that may be performed as a standalone surgery or in conjunction with other surgeries. Liposuction is designed to reduce stubborn fat deposits from specific areas in the body with a goal to achieve smoother and more even body contours. The cosmetic surgeon may recommend this procedure to patients who are unable to reduce stubborn fat pockets with diet or exercise, but are keen to achieve improved contours with lasting results.
Several techniques are available today to perform liposuction surgery in a safe and effective manner. The surgeon will create a customized treatment plan in accordance with the individual needs of a patient. Dr. Paul McCluskey of the Plastic Surgery Institute of Atlanta is a reputed plastic surgeon providing liposuction and other procedures of the breast, body, and face. He receives patients from Atlanta and surrounding areas for liposuction, and makes sure that every patient is provided personalized care and attention at his office.
Education and Training
Dr. McCluskey performs a wide range of aesthetic and reconstructive procedures at the Plastic Surgery Institute of Atlanta. He received his Bachelor of Science degree with Honors from Millsaps College in Jackson, Mississippi. He followed it up with a medical degree from the University of Mississippi and completed an internship in anesthesiology. At this stage, he was inspired to pursue surgery, and worked on key research projects with Dr. John McCraw and Dr. Bill Lineaweaver in the Plastic Surgery division at University of Mississippi.
Dr. McCluskey completed a five year residency in general surgery. His research in the field of breast reconstruction was published and he presented it at various conferences. He then pursued a residency in plastic surgery at the University of Texas Southwestern Medical Center. Here he trained alongside eminent plastic surgeons to hone his skills in various aspects of cosmetic and plastic surgery.
As a teacher of residents and medical students, Dr. McCluskey has received several Resident of the Year awards. He has used his knowledge and experience as a cosmetic surgeon to publish articles in peer reviewed medical journals in various areas related to plastic and reconstructive surgery.
Customized Treatment
Liposuction is a highly customizable procedure, and Dr. McCluskey believes that best results with this surgery can be achieved when the most appropriate surgical technique is chosen and correct areas are targeted for liposuction. He pays special attention to the patient's intrinsic aesthetic needs and aspirations, and designs the treatment plan to meet or exceed those expectations.
Dr. McCluskey strives to achieve the right balance between a conservative or less invasive approach to surgery and aesthetically outstanding results. Techniques such as tumescent liposuction as well as ultrasound assisted procedures may be applied to achieve the best outcomes with liposuction surgery.
As an experienced liposuction surgeon in Atlanta, Dr. McCluskey will make sure to keep the incisions as small and as inconspicuous as possible to reduce the scars. With a conservative and customized surgical approach, Dr. McCluskey is also to reduce the recovery period following the liposuction procedure in many cases.
For more information on treatments and procedures offered offered by Atlanta Plastic Surgeon, Dr. Paul McCluskey visit: