Your Atlanta, GA Tummy Tuck Plastic Surgery Center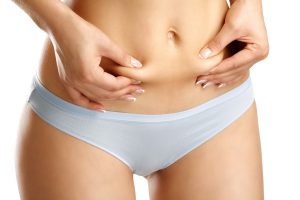 Tummy tuck is a procedure performed by a cosmetic surgeon to reduce excess fat deposits and loose skin from the abdomen, and in some cases, tighten underlying abdominal muscles. The goal is to restore a firmer and flatter tummy and improve the overall body contour. The procedure must be performed by a skilled and experienced surgeon to ensure safe and desirable outcomes.
The Plastic Surgery Institute of Atlanta is a well-known tummy tuck plastic surgery center equipped to deliver outcomes results in every procedure. The center provides tummy tuck as well as other surgical and non-surgical procedures of the breast, body, and face. Dr. Paul McCluskey is a leading plastic surgeon who heads the center, and performs various cosmetic and reconstructive procedures. The center receives patients from Atlanta, GA and surrounding communities.
Foundational Principles
Dr. McCluskey and his dedicated team of professionals are committed to providing a caring and compassionate environment, while delivering advanced surgical services using state of the art surgical techniques and technology. Dr. McCluskey is a cosmetic surgeon with expertise in a wide range of aesthetic, reconstructive, and minimally invasive procedures.
Tummy tuck and other procedures at the practice are performed under certain key foundational principles that constitute the core of Dr. McCluskey's treatment philosophy. These include:
Providing exceptional patient care and attention in a comfortable setting.
Producing sustainable, consistent, and natural looking results in every procedure.
Paying attention to the patient's innate aesthetic needs and aspirations, and addressing their concerns adequately at every stage.
Staying updated with the latest surgical technology to deliver the best and most advanced surgical solutions.
Keeping patient safety and health as the overriding priorities at all times.
Major Procedures
As an experienced plastic surgeon, Dr. McCluskey receives patients from in and around Atlanta for a wide range of treatments in the following four areas:
Facial Surgical Procedures: Facelift, brow lift, nose surgery, chin augmentation, neck lift and eyelid lift surgery.
Non-Surgical Rejuvenation Procedures: Botox, dermal fillers, and chemical peels.
Body Contouring Procedures: Tummy tuck, mommy makeover, body lift, thigh lift, arm lift, and Brazilian butt lift.
Breast Surgery Procedures: Breast implants, breast lift, breast reduction, breast revision, breast reconstruction, and male breast reduction.
Meet Dr. McCluskey
The head of the Plastic Surgery Institute of Atlanta, Dr. Paul McCluskey, provides aesthetic and reconstructive surgery procedures of the breast, body and face. Dr. McCluskey received his Bachelor of Science degree with Honors from Millsaps College in Jackson, Mississippi, followed by a medical degree of the University of Mississippi. He completed an internship in Anesthesiology. Thereafter, he pursued a five year residency in general surgery.
Dr. McCluskey was chosen for the prestigious plastic surgery residency at the University of Texas Southwestern Medical Center. He received Resident of the Year award for multiple years during this period. He also keeps himself continually updated with the latest research and developments in the area of plastic surgery. Dr. McCluskey is the author of several peer reviewed journal articles on a number of important cosmetic surgery topics.
For more information on procedures offered by Dr McCluskey and the Plastic Surgery Institute of Atlanta, visit: