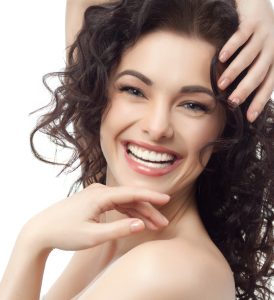 Aging, sun exposure, genetics and other factors can cause the face to lose its youthful appearance. Patients looking to rejuvenate their facial features in a non-invasive manner may benefit from a non-surgical facelift. This procedure typically involves a combination of non-surgical treatments and anti-aging injectables to achieve a lifted, firmer appearance of the face. Plastic surgeon Dr. Paul McCluskey provides non-surgical facelift to patients in Atlanta, Marietta, Georgia, and surrounding locations.
Liquid Facelift
Liquid facelift is a popular non-surgical treatment that uses injectable dermal fillers and neuromodulators such as Botox to reverse the signs of facial aging. Your injector will meticulously target areas of the face that can benefit from treatment, ultimately reducing the appearance of lines, folds, creases and wrinkles while adding facial volume and correcting asymmetries. This treatment is performed in the office, is usually completed within an hour, and results are immediate. Patients may resume their normal activities immediately after, with some swelling and bruising expected to occur and pass within the following days.
MyEllevate Facial Rejuvenation
MyEllevate is a minimally invasive suturing treatment that offers dramatic results in rejuvenating the face and neck. This treatment is similar to the use of PDO threads, but uses superior suturing material at a deeper level of muscle that offers better, longer-lasting results. MyEllevate is performed in office in usually less than an hour with only a local anesthetic. This treatment offers immediate results with little downtime, swelling or bruising.
RF Microneedling
RF Microneedling is a popular non-surgical treatment to help produce collagen production and elastin regeneration. RF Microneedling devices use tiny needles that puncture the skin and stimulate the tissue to produce new skin cells. This renewed skin can result in reduced appearance of lines, wrinkles and sagging skin. Patients may notice results after one treatment, but a series of treatments may be recommended to achieve better results. The Plastic Surgery Institute of Atlanta (PSI), led by plastic surgeon Dr. Paul McCluskey, provides non-surgical facelift treatments to patients in Atlanta, Marietta, Georgia, and surrounding locations.
Contact Marietta, Georgia Plastic Surgeon Dr. Paul McCluskey at the Plastic Surgery
Institute

of Atlanta for a Consultation

For more information on procedures and treatments offered by Plastic Surgeon, Dr. Paul McCluskey and the Plastic Surgery Institute of Atlanta, visit:

Serving patients in and around Marietta, Atlanta, Roswell, Sandy Springs, Alpharetta, Buckhead, Morningside/Lenox Park, Virginia-Highland, Candler Park, Midtown, Inman Park, Poncey-Highland, Ormewood Park, Georgia and other surrounding areas.