Tummy Tuck (Abdominoplasty) Cost Atlanta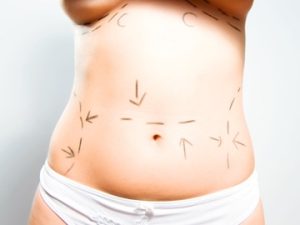 Tummy tuck or Abdominoplasty is a surgery carried out by a cosmetic surgeon which is done so as to tighten the muscles around your tummy to make it look good. The procedure involves the removal of extra fat and skin from the lower portion of your belly and by tightening the abdominal muscles. This procedure is very popular among young mothers who have gained a lot of fat around their belly as a result of their pregnancy and the generally overweight persons.  If you are planning to get an Abdominoplasty done in Atlanta, make sure you contact Dr. Paul McCluskey
Benefits of tummy tuck
The introduction of this procedure is a recent phenomenon, but till now no major side-effects has been found and it has been beneficial to the patients in the following ways:
Your internal organs function normally with the removal of excess belly fat.
Reduced chances of a fungal infection with the removal of excess skin.
Long lasting results if the patient follows a healthy lifestyle after the surgery.
No visible stretch marks as a result of the tightening of the skin.
Your self-confidence is restored which happens thanks to the enhanced abdominal shape.
Creation of a narrow waist and tighter abdomen.
Cost of a tummy tuck procedure
There are mainly six different fees generally associated with this procedure and it can vary based on the plastic surgeon's experience, the geographic location and the type of procedure used.
Plastic surgeon's fee: The average surgeon fee comes to around five thousand dollars, but people having a lot of experience may charge more.
Anesthesia fees: It is the fees that the anaesthesiologists charge for their services before the surgery begins.
Medical tests: Although there are not many tests that needs to be done, but still there is a charge for the ones which are supposed to be carried out.
Hospital and surgical facility costs: These are the costs associated with the use of the hospital facility like the operation room, recovery room and for the other equipments used.
Post surgery garments: The patients are given clothes that they can wear after the surgery is done which they can use till they get discharged.
Prescription for medication: There may be a chance that the patient might need some medication post surgery to recover quickly from the procedure.
So, if you see the long-term results, having this procedure done can be very useful for persons who need to gain back their self-confidence.
For more information on treatments and procedures offered offered by Plastic Surgeon, Dr. Paul McCluskey visit: