As a divorced dad maybe I can offer a little insight on this topic.  I see a lot of patients who are either post-divorce or in the midst of a divorce or some other life-changing event.  I'm going to speak on the premise that there's no right or wrong answer here.  Divorce sucks.  I don't care what anyone says and I applaud those who try to smile and act like it's no big deal but divorce is really hard on everyone involved, except for the lawyers of course.  Divorce breeds bitterness and hurt and it really brings out the worst in people – believe me, I know!  What I've found as a plastic surgeon, especially with my female patients, is that as the dust settles on major events like d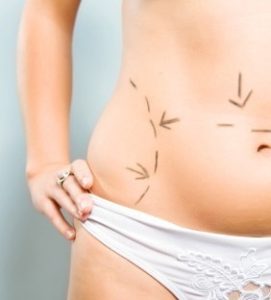 ivorce, and sometimes it takes months to years, and people resume normal life they're ready for positive change.  This positive change could mean getting a new job, moving to a new city, meeting a new special someone, or buying a
new house or car.  As those things change, patients also seek to lose weight, eat better, exercise more, and in many cases have cosmetic plastic surgery.  This is one of those instances in which I really take issue with those who say that cosmetic surgery is all about vanity.  If a woman has had 2-3 children and she's doing the best she can to look and feel good, then she deserves to get rid of that baby belly (extra fat, "the pooch", extra skin, stretch marks) through a procedure like liposuction or a tummy tuck so that she can have a beautiful, flat tummy and feel better about herself both in and out of clothes.  Likewise if that baby weight has been tough to shed or maybe she's dealt with feelings of depression that have caused some weight gain, then she deserves the immediate gratification of a procedure like liposuction.  Yes, it's a quick fix & healthy weight loss requires a lifestyle change – I hear it all the time – but sometimes people just need a little boost or kickstart.  It's amazing to me how many of my p
So that's my little spiel on plastic surgery and major life events such as divorce.  Plastic surgery doesn't fix the emotional pain of divorce, and I would never recommend it to a patient as a way to get past any form of psychological pain.  But for many patients it's the first time in many years they've felt like doing something entirely for themselves and I completely applaud any effort to pick oneself up and make some positive changes, whatever they may be.ost surgical patients make drastic lifestyle improvements.  Finally they're happy with their appearance and they'll do everything they can to maintain it.
I recently saw a Dr. Oz episode about plastic surgery and discounts for divorce. I would never try to attract people to my practice as a result of some personal tragedy (or victory depending on your perspective).  Here's a clip from that show and on this topic I have to completely agree with Dr. Oz's opinion.   I love to offer discounts to military service people, teachers, and medical personnel but I do not offer discounts for divorce and the idea of such discounts just doesn't sound ethical.
http://www.doctoroz.com/videos/post-divorce-discounts-plastic-surgery-pt-1