Sometimes breasts hurt.  This is just a fact of life for women.  A search for "breast pain" on Google immediately pulls up 61,700,000 results.  A great deal of content on the major health sites is devoted to the subject of breast pain.  Breasts are glandular and glandular tissue responds to changes in hormone levels.  Changes in the body are often accompanied by aches and pains.  We're not talking about fall on the ground in agony pain, but it's enough to drive many women to the doctor to inquire as to the cause of this pain.  The most common cause of breast pain is probably associated with hormone changes from monthly periods.  This is called cyclic pain and it typically subsides as a period ends.  Cyclic breast pain affects both breasts and tends to occur in younger women.  Cyclic breast pain is considered a normal part of monthly hormonal changes and with menopause this type of breast pain will cease to occur.  Noncyclic pain is more common in women 30 to 50 years of age and it may occur in only one breast. It is often described as a sharp, burning pain that occurs in one area of a breast. Occasionally, noncyclic pain may be caused by a fibroadenoma (mass) or a cyst. If the cause of noncyclic pain can be found, treating the cause may relieve the pain.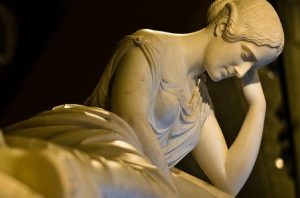 Breast pain can get worse with changes in your hormone levels or changes in the medicines you are taking. Stress can also affect breast pain. You are more likely to have breast pain before menopause than after menopause.
As a plastic surgeon I don't typically treat cyclic/noncyclic breast pain unless it occurs in one of my breast augmentation patients.  If a patient arrives in my office with complaints of breast pain I recommend some over the counter treatments and refer her to either her primary care physician, an OB/GYN, or a breast doctor.  I still take the time to reassure these patients that it's likely nothing serious but especially in patients with cyclic pain, there are other specialties who more commonly treat breast pain.
Other ways to relieve breast pain include:
NSAIDs such as Ibuprofen, Naproxen, or Aspirin are the most common medications for treating breast pain.
Danazol and Tamoxifen are treatments reserved for severe cyclic breast pain but these medications are rarely used for this condition.
Birth Control Pills (oral contraceptives). OCPs can relieve cyclic breast pain and lessen breast swelling.  OCPs can also cause breast pain as a side effect .
Magnesium supplements have been shown to relieve premenstrual symptoms and cyclic breast pain.
High fat in the diet is a potential cause of breast pain so reducing dietary fat can help to relieve this type of pain.
Reducing caffeine intake in the diet can reduce breast pain as well.
When patients ask me about breast pain I know that underneath it all they're concerned about the possibility of breast cancer.  Breast cancer is not often associated with pain and breast implants do not cause breast cancer.  A painful mass is not usually breast cancer but it can be.  This is one of those frustrating, ambiguous things that doctors often say to patients – so is it or isn't it?  The only way to know with 100% certainty if a mass is benign or malignant is to perform a biopsy.  But if a young patient has cyclic pain for example, and she can feel painful cysts there is usually no indication to biopsy these as long as they change with the cycle.  The take home message is that breasts can hurt and most of the time it's nothing to be concerned about.  Breast implants do not cause cancer and often times when a patient has pain months or years after breast augmentation, this pain is a result of cyclic/noncyclic breast pain, and not caused by the implants themselves.
For more information on other services offered by Dr McCluskey and the Plastic Surgery Institute of Atlanta visit http://sexualaesthetics.com/