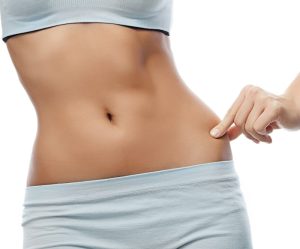 For a major surgical procedure such as tummy tuck, the candidate should acquire as much information as possible about various aspects of the procedure in order to make an informed decision. They should freely ask questions during the initial consultation with the cosmetic surgeon, and satisfy themselves completely before going ahead with the procedure.  
A patient who makes a well-considered decision will typically achieve higher satisfaction levels in the end. A dedicated surgeon will help the patient to make an educated decision by addressing all their questions and concerns at adequate length. Experienced plastic surgeon Dr. Paul McCluskey provides tummy tuck to patients in Atlanta, GA and surrounding locations.
Questions about the Surgeon
How many years of training and experience do you have in the field of cosmetic surgery?

Do you have specific experience in performing body contouring procedures such as tummy tuck, and what is your rate of success in such procedures?

Would you perform the procedure at a hospital or a surgical center?

Is your office equipped to deal with emergencies that may arise during or after the procedure?

If the results are not in conformance with what we agreed upon, would you perform a revision surgery?
Questions about Tummy Tuck
Do I make a suitable candidate for tummy tuck surgery?

As a

cosmetic surgeon

, which tummy tuck surgery technique do you usually recommend?

Would you use general or local anesthesia to perform tummy tuck surgery?

How long will it take inside the operating room, and will I be able to return home the same day of surgery?

Do I need to make any lifestyle changes as part of pre-op preparation?

Can I have access to tummy tuck surgery before and after images to learn more about the procedure?
Questions about Recovery
How long is it going to take to recover from the surgery?

What steps can I take to ensure that the recovery is faster and less painful?

Are there any post-op risks and complications that I should know of?

When can I return to my workplace or resume my normal routine, including fitness regimen?
Questions about Costs
How much will the tummy tuck surgery cost me?

Does your price quote cover the pre- and post-surgical expenses?

Is there a significant saving involved if the procedure is performed at a surgery center instead of a hospital?

Will I be charged separately for the post-op appointments?

In case I choose multiple procedures at your practice, will I get a special rebate or a package price?

Will your office guide me about health insurance and financing options?
The patient should ideally prepare a list of questions in advance and carry to the surgeon's office for the initial consultation. This will ensure that none of the important questions is missed out. If the patient is unclear about any of the surgeon's answers, they should feel free to ask again and receive complete clarification.
Accomplished plastic surgeon Dr. McCluskey receives patients from Atlanta, GA and neighborhoods around this city across the horizon for tummy tuck surgery.

For more information on procedures and treatments offered by Plastic Surgeon, Dr. Paul McCluskey and the Plastic Surgery Institute of Atlanta, visit: