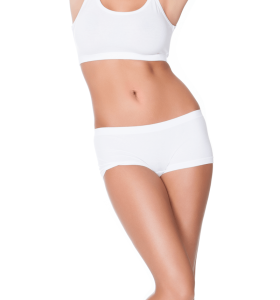 In case of a plastic surgery procedure such as liposuction, a well-informed patient will typically be able to make better decisions about their procedure and achieve more satisfaction from the final results.
A new patient should feel free to ask questions from the cosmetic surgeon and clear all their doubts and concerns during their pre-op consultation for liposuction.
Dr. Paul McCluskey is a dedicated surgeon who will closely engage with the patient during the consultation and encourage them to ask questions. He will address all their concerns in detail and properly educate them about liposuction. Remarkable and salient plastic surgeon Dr. McCluskey provides liposuction to patients in Atlanta, Buckhead, Georgia, and surrounding locations in this part of the nation.
Questions Related to the Surgeon
How many years of training and experience do you have in the area of plastic surgery?

Have you previous performed body contouring surgeries, including liposuction?

Which surgical venue would you recommend in my case to perform liposuction?

In the event of an emergency, will your office be able to assist me, and who can I contact in such case?

Will you be accessible to me during each of my visits to your office regarding liposuction procedure?

If I am not satisfied with the results, would you be able to perform a revision surgery?
Questions Related to Liposuction
In your professional opinion as a

cosmetic surgeon, am I a suitable candidate for liposuction?

Can liposuction be performed in conjunction with another surgery, or combined with a non-surgical procedure?

Will I be required to make any lifestyle or dietary changes or adjust my existing course of medications prior to the surgery?

Will you perform the procedure using general anesthesia?

What type of liposuction technique would you suggest in my case?

Can I have access to liposuction before and after photos?
Questions Related to Recovery
Will liposuction involve a long and painful recovery process?

Are there any steps I can take in advance to make the recovery safer and faster?

How many days of leave should I apply at my workplace?

Can I return home the same day of the surgery?

Will I require physical assistance at home from a nurse or a family member for the first few days of recovery?

What would be the estimated cost of a private duty nurse, if required?

When will you remove the drain tubes and sutures after the liposuction surgery?
Questions Related to Costs
Do you charge a fixed fee for liposuction and other procedures?

What will be the overall cost, including the anesthesia and operating room expenses?

Will I be required to pay additionally for post-operative appointments, prescription meds, and surgical garments?

If I combine liposuction surgery with another procedure, will it make me eligible for a rebate or a special package price?

Will your office be able to guide me regarding my financing options?
Experienced and percipient plastic surgeon Dr. McCluskey receives patients from Atlanta, Buckhead, Georgia, and nearby areas for liposuction surgery.

For more information on procedures and treatments offered by Plastic Surgeon, Dr. Paul McCluskey and the Plastic Surgery Institute of Atlanta, visit: