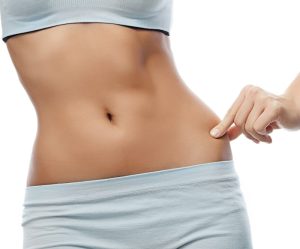 As per the data published by the ASPS, liposuction currently ranks as the number two cosmetic surgery procedure in popularity in the US. Selecting the right cosmetic surgeon to perform liposuction is the surest way to achieve predictable and safe outcomes with liposuction.  
Although liposuction is today among the less invasive surgeries, but some risks are still involved, which are typical to any surgery. A dedicated surgeon will discuss the potential risks and advise pre- and post-operative care instructions to the patient to minimize the chances of complications. Committed and stellar plastic surgeon Dr. Paul McCluskey provides liposuction to patients in Atlanta, GA and surrounding communities.
Potential Risks
Liposuction will rarely involve any serious complications, as long as the patient has chosen a qualified and experienced cosmetic surgeon to undergo this procedure. The surgeon will, however, apprise the patient about the risks in order to help them make a well-considered choice. Potential risks include:
Occurrence of infection during or after liposuction

Adverse anesthesia reaction

Blood clot formation

Accumulation of fluid under the skin or hematoma

Excessive blood loss or fluid loss during fat removal

Extended or permanent numbness or altered sensation in the incision sites

Delayed healing

Conspicuous scarring

Changes in pigmentation

Damage to surrounding healthy nerves or tissue

Damage to other organs
Extremely Rare Complications
In very rare circumstances, liposuction surgery may cause severe complications. These may include cardiac arrest, cardiac arrhythmia, internal blood clotting, excessive bleeding, seizures, permanent nerve damage, brain damage from anesthesia, or acute drug interactions.
When liposuction is performed by an experienced plastic surgeon, the possibility of such extreme complications will be reduced. The surgeon will select the right candidate and will follow the established safety protocols. Dr. McCluskey receives patients from Atlanta, GA and other communities in this region across the landscape for liposuction surgery.
Excessive Fat Removal
If the surgeon performs excessive liposuction surgery in one day, it will increase the risks. The surgeon should ideally not remove more than 10 pounds of from one area for body contouring. If larger amounts of fat are removed from the body at one time, whether in single or multiple areas, it will increase the risk of serious complications.
Excessive liposuction can also lead to adverse cosmetic results, such as dents, lumps and sagging skin in the treated sites. If a patient needs extensive fat reduction through liposuction, the procedure should preferably be performed in phase, with each phase scheduled sufficiently apart for the sake of total patient safety.
Risk Reduction
To reduce the risks, the patient should disclose all relevant information about their health status, past medical records, ongoing medications and supplements, habit of smoking or drinking, and any other pertinent information. This will allow the surgeon to modify the surgical plan in accordance with the patient's health and safety needs.

If the patient has undergone significant weight loss, their body weight should have stabilized prior to liposuction. The weight should preferably be within 25 pounds of their ideal body weight.For more information on procedures and treatments offered by Plastic Surgeon, Dr. Paul McCluskey and the Plastic Surgery Institute of Atlanta, visit: