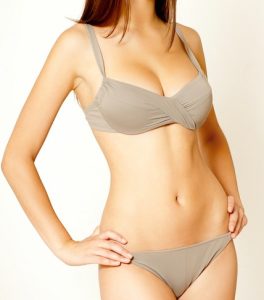 Breast implant revision cosmetic surgery is often more complicated than the original breast enhancement. For this reason, it is vital for patients to identify a highly skilled and experienced breast surgeon for this procedure. A woman can accomplish a higher sense of self-esteem and confidence with well-proportioned and enhanced breasts. 
However, in the hands of an inexperienced cosmetic surgeon, a patient faces the chances of adverse results, which can be disappointing. Plastic surgeon Dr. Paul McCluskey provides breast implant revision to patients in Atlanta, Buckhead, Georgia, and surrounding locations.
Customization
The primary goal of the surgeon in a procedure such as a breast implant revision should be to cause minimal tissue trauma, develop firm and shapely breasts through small and discreetly made incisions, and help the patient accomplish optimal outcomes with minimal downtime and discomfort.
Dr. McCluskey achieves these goals for his patients by creating and implementing a customized surgical plan that accounts for the patient's concerns with her breast implants, her unique breast structure, and her personal cosmetic goals.  
Reviewing the Surgeon's Website
Patients should review the surgeon's site prior to their pre-op consultation. The website serves as a primary source of information about the surgeon's background and practice. This allows for a more productive consultation. The patient should unhesitatingly ask questions or express doubts during the consultation. A responsible surgeon will clarify all concerns about the procedure enabling the patient to make a judicious decision.
Personal Rapport and Level of Comfort
The patient should also see how the surgeon and their administrative team make her feel. There is an inherent risk of complications in any surgical procedure, and this may cause obstructions in the woman's journey to achieve her desired breast enhancement outcomes.
She should feel entirely at ease with her cosmetic surgeon and their staff. Therefore, the patient must work with a breast surgeon whom she trusts and feels completely comfortable with. 
The patient consider the below-mentioned questions:
How does spending time with this cosmetic surgeon make me feel?

Do I believe that this cosmetic surgeon will offer me recommendations on safe and effective procedures?

Do I feel comfortable enough to freely ask this surgeon any questions or express doubts that I may have through the breast implant revision plastic surgery

process?

Will I be able to comfortably reveal my medical history and lifestyle habits to this breast surgeon?
Ask Questions during the Consultation
At the time of the pre-operative consultation with the surgeon, the patient should ideally go into the meeting with a ready list of questions. The patient can include the following areas in their list of questions during the initial consultation:
Details on the surgeon's background and qualifications

The surgical venue where the procedure will be undertaken (make sure the breast implant revision is performed at a hospital, a surgical center, or an accredited private surgery suite)

Emergency protocols

Risks and complications involved in breast implant revision surgery

The number of breast surgery procedures that the surgeon has performed previously

Other options for breast implant revision

Before and after pictures of previous patients
In case the patient feels that the surgeon is not forthcoming and transparent in offering her the required information on these facets, she should reconsider her choice of a cosmetic surgeon for her breast implant revision surgery. Cosmetic surgeon Dr. Paul McCluskey receives patients from Atlanta, Buckhead, Georgia, and nearby areas for breast implant revision.
For more information on procedures and treatments offered by Plastic Surgeon, Dr. Paul McCluskey and the Plastic Surgery Institute of Atlanta, visit:
Serving patients in and around Atlanta, Buckhead,  Roswell, Marietta, Georgia and surrounding areas.