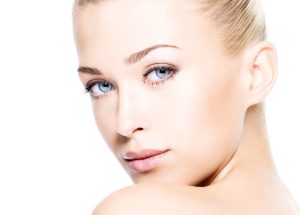 Choosing a cosmetic surgeon can be a life-transforming decision. It is important to assess the training, experience and accomplishments of a surgeon before going ahead with an aesthetic surgery procedure. Patients can search online to find a suitable surgeon in their local area, seek a referral from their physician, or check with their friends or family members who may have received a surgical procedure in the past.
Dr. Paul McCluskey is a dedicated and experienced plastic surgeon providing a wide range of procedures for the breast, body, and face. Dr. McCluskey offers personalized care and he will tailor the procedure to match with the patient's unique needs. He receives patients from Atlanta, GA and surrounding locations.
Training and Experience
Before going ahead with a plastic surgery procedure with a particular surgeon, the patient should check whether the surgeon has received quality training and has sufficient experience in the field. During the initial consultation, the patient should ask questions about the surgeon's qualifications and feel free to clarify any doubts and concerns about their expertise.
A cosmetic surgeon with a successful and proven track record of procedures will understand the intricacies involved in cosmetic surgery, and will provide customized solutions. While complications are rare in most procedures, an experienced surgeon will be prepared to handle emergencies and unexpected situations during or after the procedure.
Testimonials and Photos
One of the strongest endorsements for any plastic surgeon can be a positive feedback from their current or previous patients. Before making a choice of a surgeon, a new patient should request for patient testimonials to learn about the experience of past patients. This will provide them with better insights from the point of view of a patient. Dr. McCluskey provides access to testimonials to his patients in Atlanta, GA and other areas.
Before and after pictures of the specific plastic surgery procedure that the patient is seeking should also be reviewed. A surgeon will normally present these photos from their own side, but the patient should be ready to ask for the photos during the pre-op consultation. This will also provide some idea of what kind of results to expect from the surgeon.
Operating Facility
The surgeon should ideally have operating privileges at least at one local outpatient surgical center. The facility should be properly accredited and the center should maintain high quality standards and latest safety protocols.
Surgeon's skills are the single most important factor in determining the final outcome of a procedure, but the availability of the latest technology and equipment and support of fully trained and experienced staff will also make a difference.
Personal Rapport and Communication
A cosmetic surgery procedure is a very personal choice, which will involve the patient physically as well as emotionally. Therefore, it is very important to choose a surgeon with whom the patient feels comfortable.
They should choose a surgeon who is attentive to their concerns, answers their questions satisfactorily, and maintains a positive and encouraging relationship. The surgeon should be accessible from the initial appointment stage to the procedure and recovery stage.
For more information on procedures and treatments offered by Plastic Surgeon, Dr. Paul McCluskey and the Plastic Surgery Institute of Atlanta, visit: