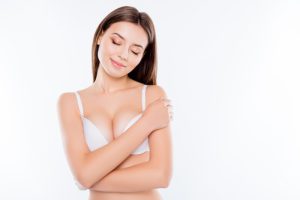 Breast augmentation is a popular procedure that many women choose to undergo to enhance the size and shape of their breasts. If you're considering having breast implants, you may be wondering how long you'll need to recover before returning to work. In this blog post, we'll discuss the amount of time it typically takes to recover after breast implant surgery so you can plan for when you'll be able to head back to work. Plastic surgeon Dr. Paul McCluskey performs breast augmentation to patients in Atlanta, Marietta, Georgia, and surrounding locations.
What is Breast Augmentation?
Breast augmentation, also known as breast implant surgery, is a cosmetic procedure that enhances the size and shape of the breasts. This involves placing implants, typically silicone or saline, underneath the breast tissue or chest muscle to achieve a fuller, more proportional appearance. Breast augmentation is a popular cosmetic surgery, with over 300,000 procedures performed each year in the United States alone. It is important to understand the recovery process after breast augmentation to ensure a successful outcome.
Factors Affecting Recovery Time
The recovery time after breast augmentation surgery can vary depending on several factors. These factors include the individual's overall health and fitness, the size and placement of the implants, and the surgical technique used. Smaller implants and those placed under the muscle typically result in a shorter recovery period. Additionally, a patient's adherence to post-operative care instructions, such as wearing a surgical bra and avoiding strenuous activities, can also impact the recovery time. It's important to discuss these factors with your surgeon to get a better understanding of how long your recovery may take.
The Typical Recovery Process
After breast implant surgery, the first few days can be uncomfortable with pain, swelling, and bruising. However, patients will start to feel better within a week or so. During this time, they need to take adequate rest, avoid any heavy lifting or strenuous activities, and follow the instructions given by their surgeon. Within two to four weeks, most of the discomfort will disappear, and the incisions will begin to heal. However, full recovery can take up to six weeks, depending on the individual case. Patients need to keep following their postoperative care routine and gradually resume their regular activities as instructed by their surgeon.
When Can I Return to Work?
The answer to this question varies depending on the individual and their job requirements. Generally, patients are able to return to work after a week, although this may vary based on the nature of their job. Patients who have physically demanding jobs may need to wait up to six weeks before returning to work, while those with less physically demanding jobs may return earlier. It is important to discuss with your surgeon when it is safe to return to work and what modifications, if any, may need to be made during your recovery period.
Contact Marietta, Georgia Plastic Surgeon Dr. Paul McCluskey at the Plastic Surgery
Institute

of Atlanta for a Consultation

For more information on procedures and treatments offered by Plastic Surgeon, Dr. Paul McCluskey and the Plastic Surgery Institute of Atlanta, visit:

Serving patients in and around Marietta, Atlanta, Roswell, Sandy Springs, Alpharetta, Buckhead, Morningside/Lenox Park, Virginia-Highland, Candler Park, Midtown, Inman Park, Poncey-Highland, Ormewood Park, Georgia and other surrounding areas.