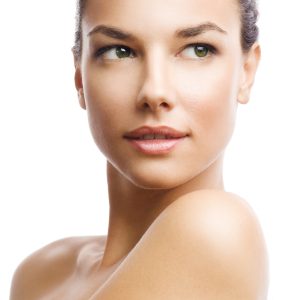 The facelift is a procedure performed by a cosmetic surgeon to reduce the facial signs of aging, tighten sagging facial skin, and provide a youthful lift to the face. At the time of pre-op consultation, the surgeon will explain all facts related to the procedure and may also present facelift before and after photographs.
Some surgeons will also encourage patients to review photos from magazines and online sources to get more clarity about the kind of facial look they want. Dr. Paul McCluskey is an experienced plastic surgeon providing facelift and various other procedures to patients in Atlanta, GA and surrounding communities.
What are Facelift Plastic Surgery Before and After Images? 
Before and after images in case of facelift refer to a set of pictures belonging to an earlier patient who has undergone the same surgery with successful results. The set includes pictures taken prior to the surgery with the natural signs of aging and sagging skin showing clearly, and pictures taken after the surgery at a stage when the bruising and swelling has been reduced and effects of facelift are established.
The cosmetic surgeon will obtain these photographs with the consent of the patient and will present them before new patients in an appropriate manner. The patient's identity is usually not disclosed with these photos, but it may depend on their willingness. The only purpose of the surgeon here is to use these photos as a visual aid to educate new patients about the potential effectiveness of facelift.
Benefits
Facelift is an advanced and comprehensive procedure to restore facial youth. A new patient will usually have only a limited understanding of how far their aging signs may be reduced and a lifted facial look may be achieved. Some patients may need a full facelift along with neck lift or other upper face procedures such as blepharoplasty or brow lift.
In some cases, the plastic surgeon may recommend only a partial or mini facelift to meet the patient's needs. Non-surgical procedures such as dermal fillers may also be combined in some cases. For a patient, it can be difficult to make the right choices. This is where the surgeon will use facelift plastic surgery before and after photos to help the patient make the best decisions. Dr. McCluskey receives patients from Atlanta, GA and nearby areas for facelift surgery.
Having Realistic Expectations
A patient seeking an aesthetic procedure such as facelift will usually achieve the highest satisfaction levels when they have a positive attitude, clear aesthetic priorities and realistic expectations. Therefore, an experienced surgeon will like to present facelift before and after photos at the very first consultation. This will ensure the patient knows what the procedure can or cannot do for them.
Online Access to the Photos
If the surgeon has their own practice website, it gives them the opportunity to provide facelift plastic surgery before and after photos in a Photo Gallery section on the site. New patients can access the photos freely online, and then decide whether to visit the surgeon's office for a personal facelift consultation.
The use of digital technology has altered the landscape in many industries – the medical one is no different. Plastic surgeons across the globe can now show potential patients pictures that will persuade them to go through with this procedure, to wait, or to walk away from this thought. Now doctors do not have to spend so much time talking to inquisitive patients on the phone since the pictures allow someone to see exactly what they are pondering. Because of digital technology, there is less ambiguity so the patient feels much more at ease.
For more information on procedures and treatments offered by Plastic Surgeon, Dr. Paul McCluskey and the Plastic Surgery Institute of Atlanta, visit: