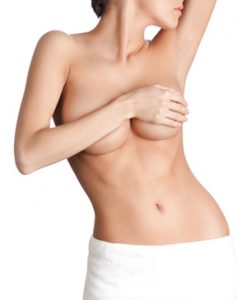 Are you considering a mommy makeover to restore your body to its pre-baby shape? A mommy makeover is a combination of plastic surgery procedures that can help you achieve a smoother, firmer body contour. Before you make an appointment for your consultation, it's important to prepare. In this blog post, we'll discuss everything you need to know before your mommy makeover consultation. Read on to learn more about the process and how you can prepare for a successful consultation. Plastic surgeon Dr. Paul McCluskey performs mommy makeovers to patients in Atlanta, Marietta, Georgia, and surrounding locations. 
What is a Mommy Makeover?
A mommy makeover is a combination of surgical procedures designed to restore and rejuvenate the body after pregnancy. It typically includes liposuction, breast augmentation or breast lift, and a tummy tuck. The goal of a mommy makeover is to give a woman her pre-pregnancy figure back, helping her feel more confident and empowered in her body. 
Liposuction is used to remove stubborn fat deposits that can accumulate during pregnancy, while breast augmentation and/or a breast lift can improve the size, shape, and contours of the breasts. A tummy tuck can help flatten and tone the abdomen, restoring it to its pre-pregnancy condition. Each of these individual procedures can be customized to meet each patient's unique goals and desires. 
The mommy makeover process will vary from patient to patient depending on their individual goals and lifestyle. It's important for patients to discuss their desired outcomes with their surgeon so that the appropriate treatment plan can be determined.
What Can I Expect During My Consultation?
When you go in for a mommy makeover consultation, you can expect to have a comprehensive evaluation of your physical and cosmetic health needs. During the appointment, your surgeon will discuss your concerns, goals, and expectations. They will perform a physical examination to determine if you are a suitable candidate for the procedure, as well as review your medical history and current medications.
Your surgeon will also explain all of the different procedures available for your makeover and answer any questions you have about the process. You should come prepared with questions about the procedure and recovery time so that your surgeon can give you the best advice. They may also discuss pre- and post-operative care instructions with you, as well as any risks or potential complications that may arise from the surgery.
The consultation is an important step in the process of getting a mommy makeover, as it allows you to get an understanding of what is involved in the procedure, as well as ask any questions that you may have. It also gives you the opportunity to get to know your surgeon better before deciding to proceed with the surgery.
What Should I Bring to My Consultation?
When you're preparing for your mommy makeover consultation, it's important to make sure that you're prepared with everything you need. To help you prepare for your consultation, here is a list of things that you should bring: 
Your medical history. Your plastic surgeon will need to have a clear understanding of your health in order to determine if a mommy makeover is right for you. Be sure to bring any relevant medical records, including information about past surgeries, any allergies, and other medical conditions. 

A list of your desired results. During your consultation, you will be able to discuss with your plastic surgeon what you would like the end results of your surgery to look like. Making a list of your desired results before you go in can help ensure that both you and the surgeon are on the same page. 

A list of questions. You should come to your consultation with a list of questions that you want to ask the plastic surgeon. This will ensure that all of your questions are answered, and that you leave feeling informed and confident in your decision. 

Photographs of your body pre-pregnancy. Taking before photos can help give your plastic surgeon an idea of what parts of your body they should focus on during the surgery. It's also helpful to have pictures from different angles so that they can get an accurate picture of your anatomy. 

An open mind. While it may seem obvious, it's important to come to your consultation with an open mind. You should be willing to listen to the doctor's recommendations and be open to different ideas or suggestions they might have. 
Having all of this information on hand at your mommy makeover consultation will ensure that everything goes smoothly and that all of your needs and questions are taken care of. Make sure that you arrive prepared, so that you can get the most out of your consultation and make an informed decision about your upcoming surgery.
How Do I Prepare for My Consultation?
Preparing for a mommy makeover consultation can be an exciting and nerve-wracking experience. To help make sure you're as prepared as possible, here are some tips on how to get ready:
Research: Before your consultation, do your research to learn more about the procedure and the types of results you can expect. Knowing what to expect can help you feel more at ease during the consultation.

Make a list of questions: To get the most out of your consultation, make a list of questions ahead of time. Consider topics such as the type of surgery, recovery period, risks, costs and payment options, and any other questions you may have.

Bring photos: Photos can be helpful when you're discussing your desired outcome with your surgeon. Bring pictures of yourself from before pregnancy and pictures that illustrate the results you would like to achieve.

Wear comfortable clothes: Wear something comfortable to your consultation so you can move around easily. You'll likely be asked to stand up and move around so that your surgeon can assess your body shape and proportion.

Come with a friend: Consider bringing a supportive friend or family member with you to your consultation. They can offer emotional support and help you remember the details discussed during the appointment. 
By taking these steps, you will be well-prepared for your mommy makeover consultation and feel confident in discussing your desired outcome with your surgeon. Good luck!
Contact Marietta, Georgia Plastic Surgeon Dr. Paul McCluskey at the Plastic Surgery
Institute

of Atlanta for a Consultation

For more information on procedures and treatments offered by Plastic Surgeon, Dr. Paul McCluskey and the Plastic Surgery Institute of Atlanta, visit:

Serving patients in and around Marietta, Atlanta, Roswell, Sandy Springs, Alpharetta, Buckhead, Morningside/Lenox Park, Virginia-Highland, Candler Park, Midtown, Inman Park, Poncey-Highland, Ormewood Park, Georgia and other surrounding areas.