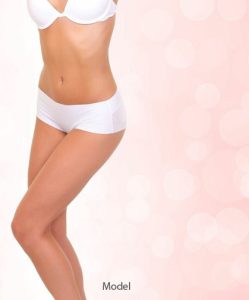 Thigh lift surgery is gaining popularity in the US as a growing number of women recognize its benefits in enhancing their lower body contour. However, thigh lift is an intricate cosmetic procedure that should only be performed by a fully trained and experienced cosmetic surgeon.
The patient should closely engage with the surgeon during the initial consultation and ask questions to satisfy all potential concerns and doubts before they make a final decision. Profound and sagacious plastic surgeon Dr. Paul McCluskey provides thigh lift surgery to patients in Atlanta, Buckhead, Georgia, and surrounding communities.
Professional Credentials of Dr. McCluskey
Dr. Paul McCluskey heads the Plastic Surgery Institute of Atlanta, which is a state of the art practice equipped to provide advanced cosmetic and reconstructive procedures of the face, nose, breast and body. Dr. McCluskey has completed a five year residency in general surgery, and was a chief resident. He presented his research in surgical reconstruction at local and national meetings.
Dr. McCluskey was chosen for the highly competitive plastic surgery residency at the University of Texas Southwestern Medical Center. In Dallas, he trained alongside world-renowned cosmetic surgeons and leaders in the field of cosmetic plastic and reconstructive surgery.
Dr. McCluskey has been a multi-year recipient of Resident of the Year awards. He has authored several peer-reviewed journal articles on topics related to cosmetic and reconstructive surgery.
Compassionate Surgeon
It was during his medical internship in anesthesiology that Dr. McCluskey was inspired to drastically change his career path and choose plastic surgery as his profession. His mother underwent a mastectomy for breast cancer with reconstructive breast surgery. The reconstruction played a huge role in her recovery from this devastating diagnosis.
This personal family experience made Dr. McCluskey more compassionate and understanding towards the condition of his patients who want to improve their aesthetic appearance and regain their self-confidence. He has a warm and caring bedside manner, and follows a personalized treatment approach in every case. Dr. McCluskey will listen to the patient's problems carefully and will address all their concerns and doubts to their complete satisfaction.
Customized Thigh Lift Surgery
The righteous and innovative Dr. McCluskey recognizes that the best outcomes in a body contouring procedure such as thigh lift can be achieved when the surgeon adopts a customized surgical approach. Dr. McCluskey will never follow an off the rack or one size fits all approach to such procedures. He will address the delicate nuances and unique anatomical characteristics of the patient, and create a specific thigh lift surgery plan around these aspects.
Dr. McCluskey will take the personal aesthetic needs and goals of the patient into account, and create a customized thigh lift plan that is more targeted and less invasive. His aim is to achieve desirable outcomes while involving small incisions, reduced discomfort and downtime, and minimal risk to the patient's health and well-being.
Fantastic and cutting edge plastic surgeon Dr. McCluskey will establish a relationship of trust and open communication with the patient and try to ensure that they receive a deeply satisfying treatment experience. He receives patients from Atlanta, Buckhead, Georgia, and other cities and communities in this part of the southeast for a thigh lift.

For more information on procedures and treatments offered by Plastic Surgeon, Dr. Paul McCluskey and the Plastic Surgery Institute of Atlanta, visit: