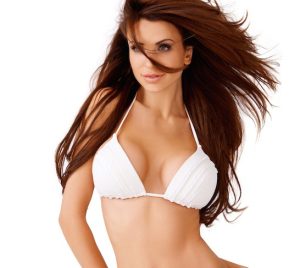 It is difficult to find a cosmetic surgeon who can efficiently accomplish your explant surgery because it can be a more complex procedure than breast implants. If you have already had an undesirable experience with your breast implant procedure, it is essential to look for a surgeon that can remove your implants judiciously. 
Your surgeon should be able to reduce any silicone leakage or handle any other problem during the surgery effectively.
You should try to look for a surgeon who understands that the breast implant procedure can at times cause severe health problems. These surgeons will be more cautious during your implant removal surgery. Plastic surgeon Dr. Paul McCluskey provides breast implant removal to patients in Atlanta, Buckhead, Georgia, and surrounding locations.
En Bloc Removal
It is vital to find an explant surgeon who has experience in en bloc removal. En bloc removal is a procedure where your surgeon will remove the scar tissue (or capsule) and the implant simultaneously, with the implant still inside the intact scar tissue capsule. This matters if your implants are damaged, filled with silicone gel, or are quite old.
The surgical procedure ensures that the silicone and other chemicals stay inside the intact scar tissue capsule when it is removed. En block removal stops bacteria silicone and other chemicals from leaking into the patient's body during surgery. It requires a larger cut (which results in a larger scar), but it is worth it because it checks leakage that can cause a number of health problems. 
You should remember that en bloc removal may not be feasible in all cases, and your cosmetic surgeon may not know if this procedure can be performed until you are in surgery. For instance, this procedure is not possible if your scar tissue capsule is extremely thin or is attached tightly to your chest wall.
Skilled and Compassionate Surgeon
Dr. Paul McCluskey is the owner and the founder of the Plastic Surgery Institute of Atlanta. He specializes in plastic/aesthetic and reconstructive surgery of the breast, nose, face and body. He graduated from the University of Mississippi and accomplished an internship in Anesthesiology.
At the time of his internship Dr. McCluskey's mother had to go through a mastectomy along with reconstructive breast surgery for breast cancer. The breast reconstruction played a vital role in her recovery from this shocking diagnosis. This significantly motivated Dr. McCluskey. He decided to alter his career path and invested time to study more about breast reconstruction surgery.
Qualifications and Experience 
He assisted several ongoing research projects with Drs Bill Lineaweaver and John McCraw in the Plastic Surgery division at University of Mississippi. Dr. McCluskey completed a five year residency in General Surgery. 
As Chief Resident, his research on breast reconstruction was published and he presented his research at a number of local as well as national meetings. He was also chosen to enter the extremely competitive Plastic Surgery residency at the University of Texas Southwestern Medical Center.
Dr. McCluskey is appreciated for his hard work as an educator of residents and medical students. He was also a multi-year recipient of Resident of the Year awards. He is the author of many peer-reviewed journal articles on a number of topics including breast reconstruction, breast lift and breast reduction, cosmetic surgery, and facial reconstruction after skin cancer.
Plastic surgeon Dr. Paul McCluskey receives patients from Atlanta, Buckhead, Georgia, and nearby areas for breast implant removal.
For more information on procedures and treatments offered by Plastic Surgeon, Dr. Paul McCluskey and the Plastic Surgery Institute of Atlanta, visit:
Serving patients in and around Atlanta, Buckhead,  Roswell, Marietta, Georgia and surrounding areas.